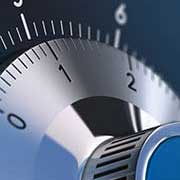 Stow Locksmith Pros has proven to be the most reliable and dependable commercial locksmith service provider in Stow, time and time again. Don't just take our word for it, call us today. When expecting the best, don't settle for anything less than just that, the best. Call Stow Locksmith today to make sure that your commercial property or business has the security that it needs. Your commercial property or business is of great value and should be treated as such. Our expert and reliable locksmith technicians at Stow Locksmith; have years of experience in the industry and are able to handle the most complex locksmith issues, effectively. They pride themselves on being able to figure out the best solution to a security problem that may be challenging and effectively resolving the issue. It is this level of commitment and dedication that set them apart from other locksmith service providers, who make empty claims of offering the best service.
CALL TODAY: (330) 680-5199
Stow Locksmith uses only the best security products from reputable manufacturers. We offer the following Commercial Locksmith services:
Re-Key
Lockouts
Maintenance
Repairs
Break-in Repairs
Access Control
Drop Boxes
Door Closers
Key Extractions
Keypad Devices
Deadbolts and Hardware
And many more…..
CALL NOW: (330) 680-5199