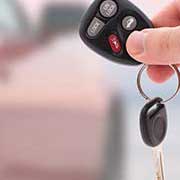 No one likes to be stuck out in the cold or rain. So whenever you lose your keys, lock them in the car or simply cannot find your keys, you may actually find yourself stuck in the cold or rain. Who would you call on in such a situation? You should do yourself a favor and call on the quickest and most reliable locksmith service provider in Stow, Stow Locksmith Pros. These scenarios happen every day to someone. They aren't uncommon. So don't be fooled into thinking that these situations could never happen to you. If they have not, you are among the fortunate. However, you should still have a reliable locksmith in mind, if any of these situations should happen to you, Stow Locksmith. At Stow Locksmith, you can be certain that we will arrive toyour location fast to resolve your problem. We try not to make an already frustrating situation even more frustrating by showing up an hour after your request for service. We are very mindful of the situation you are in and therefore, our aim is always to arrive in a timely manner.
CALL NOW: (330) 680-5199
We offer a wide range of Automotive Locksmith services:
Make Keys
Smart Keys
Lock Changes
Opening of Car Doors
Re-Key Service
Making of Transponder Keys
Broken Key Extractions
Transponder Chips
High Security Sidewinder
And so many more……..
The locksmith technicians of Stow Locksmith are highly skilled and professionally trained in the locksmith industry. They are equipped to handle any locksmith emergency situation. You will definitely be satisfied with the effectiveness of their work. We guarantee your total satisfaction.
CALL TODAY: (330) 680-5199